In this article, we will walk through the main types of reports available in AutoCFO.
Reports
In your AutoCFO app, click on

in the main left navigation to see a dropdown of the types of reports available.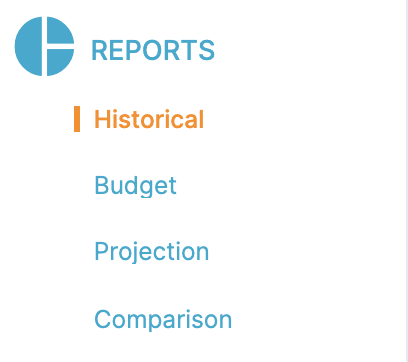 Historical Report
This report is a summary of your historical financial data, reports include Income & Loss (how much you Revenue earned and how much you spent by month); Cash Flow Statement (Summary of where your cash went); Balance Sheet (Summary of your assets like cash and equipment, money people owe you (accounts receivable); and your liabilities like debt, money you owe vendors (accounts payable) and employees.
Budget Report
This report is a summary of your budget (how much you expect to earn in Revenue and how much you plan/planned to spend by month).
Learn more about the Budget Report.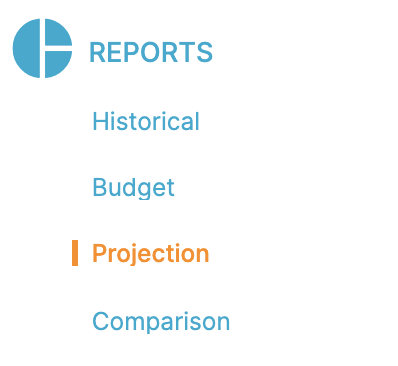 Projection Report
This report shows your historical Profit & Loss as of the last completed month (so on May 7, it would show historical information through April) + your budget starting the next month (in the above example, starting in May). This will allow you to see based on what has happened so far (Jan-April) + what you predicted in your budget (May-Dec) how the full year might look.
Learn more about the Projection Report.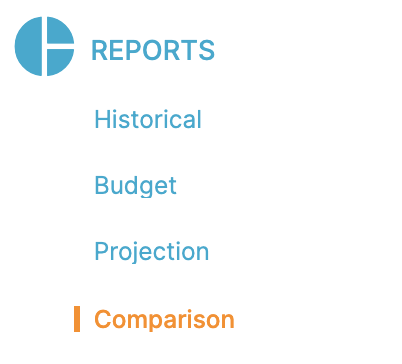 Comparison Report
This report allows you to do financial analysis! What is financial analysis? Basically it is looking at your financials and analyzing them (mystery vanquished!). Essentially it is just a fancy way of saying looking at your numbers to understand what happened in your business.
How does the comparison report help you do that? It allows you to compare how your business has performed versus either: 1) your budget (expectations); 2) the prior period; 2) the same period of time last year
Use this report to see how YTD this year is better (or worse) for revenue, profit, or cash flow. Try out a couple of time frames and you will start to see a pattern. Maybe revenue is higher, but profit is lower. That sparks the question: why? Expand expenses and you're likely to find the answer!